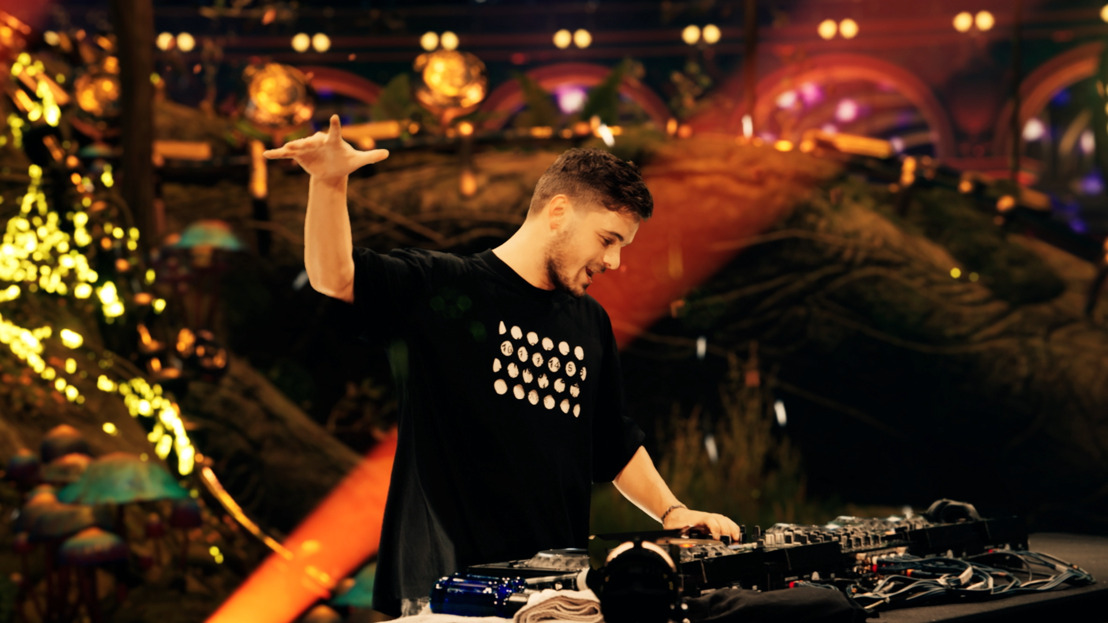 Countdown to Tomorrowland 31.12.2020 with Martin Garrix
The Dutch electronic music hero
Wednesday, 30 December 2020 - Tomorrowland's digital New Year's Eve celebration is right around the corner, so get ready for stellar performances by more than 25 world-class artists across 4 digital stages – all from the comfort of your home on the biggest night of the year. Dutch electronic music hero Martin Garrix will be performing a buzzing high-energy set stacked with brand-new music at the fabulous Tree of Melodia stage. Check out how he is getting ready for Tomorrowland 31.12.2020!
The Dutch legend is looking forward to his performance at Tomorrowland 31.12.2020: "I've seen some sneak previews from the stage and I'm very excited! There are no limitations to the creativity that can be achieved. I really want to take people on a journey, playing some different sounding and new stuff – I want it to be more of an experience."
Martin Garrix also shares exclusive news about his side project AREA 21: "I've worked on so much music this year, so you're going to hear a lot of new music in 2021. I have a side project I'm doing with my friend Maejor – it's called AREA21. We've been making the craziest music, so we're going to release a lot of AREA21 music starting in March. Garrix-wise, I've been working on some of the biggest songs with the biggest artists in my life.
About Tomorrowland 31.12.2020
New Year 2021
Thursday December 31, 2020, between 20:00 – 03:00 (8pm – 3am) local time
A unique digital festival on the biggest night of the year, starting at 20:00 (8pm) local time in all time zones in the world
At NAOZ – the digital venue
Open for people of all ages and places
Exclusively on tomorrowland.com
Tickets & Tomorrowland Gift Packages are available on tomorrowland.com
1 NYE Pass (€20.00): 1 access to all stages
1 NYE Pass + on-demand Pass (€25.00): 1 access to all stages and relive all sets on-demand from January 1 until January 14
1 Home Celebration Pass (€50.00): 1 NYE Pass and 4 on-demand Passes
Info and updates: tomorrowland.com
​
About NAOZ - the digital venue
NAOZ is a brand-new year-round digital entertainment venue. The revolutionary and future-proof virtual entertainment world will bring musicians, artists and communities across the globe together, offering people a spectacular way to experience digital concerts and performances with the world's best technology in 3D design, video production and special effects – all from the comfort of your own home and accessible on all devices (PC, laptop, smartphone or tablet).