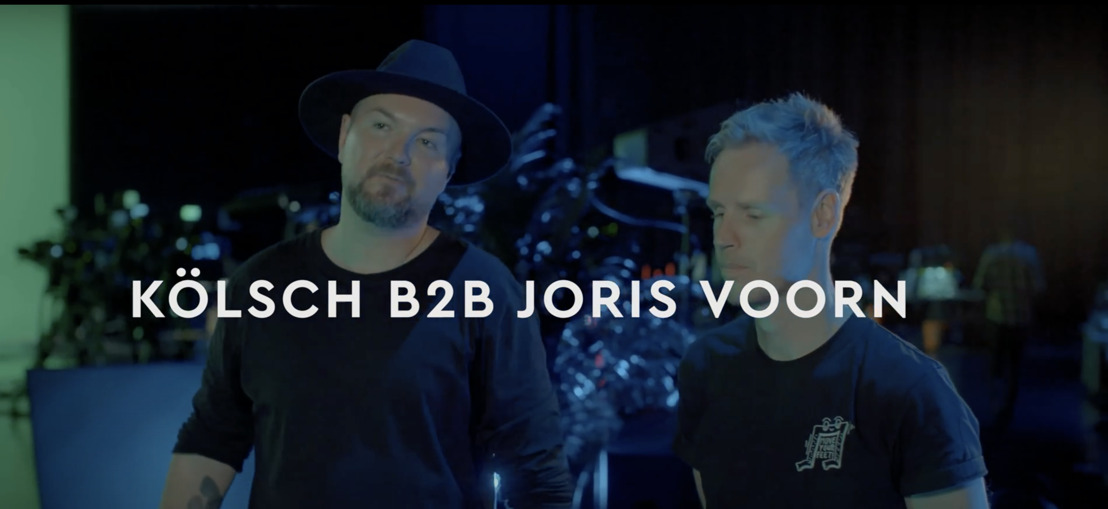 Countdown to Tomorrowland 31.12.2020 with Kölsch & Joris Voorn
The Danish techno legend and Dutch techno titan
Saturday, 19 December 2020 - Are you ready to end this year with a bang and celebrate a magical New Year's Eve with Tomorrowland, your favorite artists and people from all corners of the world at Tomorrowland 31.12.2020? Tomorrowland's digital New Year's Eve celebration will see stellar performances by more than 25 world-class artists across 4 digital stages – all from the comfort of your home on the biggest night of the year.
Danish techno legend Kölsch and Dutch techno titan Joris Voorn will be performing a unique b2b set at the brand-new Atmosphere stage. Check out how they are getting ready for Tomorrowland 31.12.2020 and discover the exclusive and unreleased 'Diplo – MMXX – XII (ft. Rhye) – Kölsch Remix!
Kölsch & Joris Voorn: "We're always having fun. That's the core essential of doing a b2b set – we vibe off each other musically and we just have fun. There's a little bit of competition in the best possible way and in the end the crowd usually benefits. At Tomorrowland 31.12.2020, we'll only be playing our own music – brand-new and made in the last half year – which will create a really exciting atmosphere on stage. Especially the fact that we haven't even heard each other's music that we've been making generates a different type of energy. We've seen a little sneak preview of the stage and it looks pretty insane – we immediately thought of a spaceport."
About Tomorrowland 31.12.2020
New Year 2021
Thursday December 31, 2020, between 20:00 – 03:00 (8pm – 3am) local time
A unique digital festival on the biggest night of the year, starting at 20:00 (8pm) local time in all time zones in the world
At NAOZ – the digital venue
Open for people of all ages and places
Exclusively on tomorrowland.com
Tickets & Tomorrowland Gift Packages are available on tomorrowland.com
1 NYE Pass (€20.00): 1 access to all stages
1 NYE Pass + on-demand Pass (€25.00): 1 access to all stages and relive all sets on-demand from January 1 until January 14
1 Home Celebration Pass (€50.00): 1 NYE Pass and 4 on-demand Passes
Info and updates: tomorrowland.com
​
About NAOZ - the digital venue
NAOZ is a brand-new year-round digital entertainment venue. The revolutionary and future-proof virtual entertainment world will bring musicians, artists and communities across the globe together, offering people a spectacular way to experience digital concerts and performances with the world's best technology in 3D design, video production and special effects – all from the comfort of your own home and accessible on all devices (PC, laptop, smartphone or tablet).