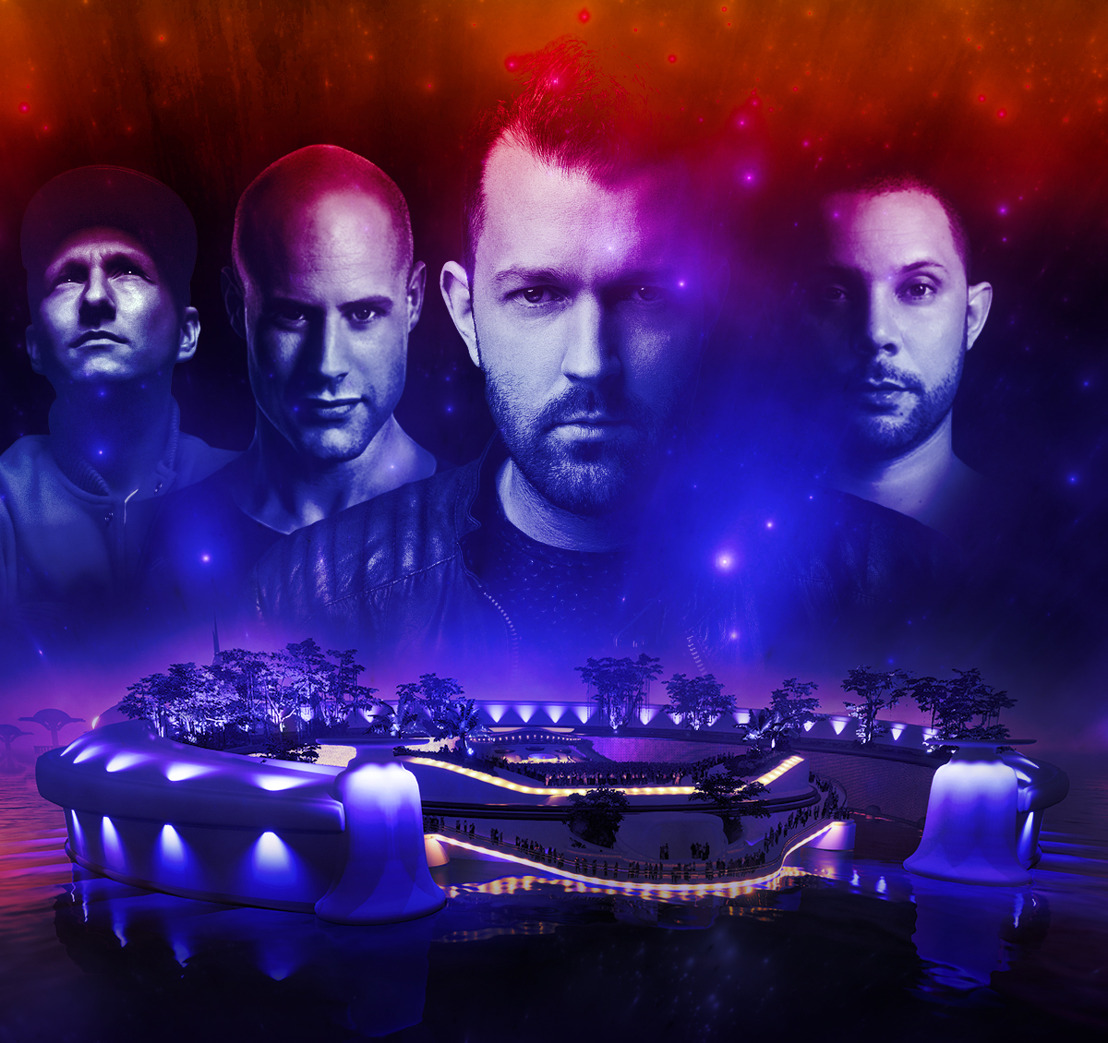 Countdown to Tomorrowland 31.12.2020 – Pulse stage
Brennan Heart and Da Tweekaz link up for a unique podcast
Tuesday, 8 December 2020 - Counting down the days until its magical New Year's Eve celebration, Tomorrowland now presents a unique three-part podcast series. Each episode revolves around one of the digital stages and some of the performing artists. The first episode dives deeper into the mysterious Pulse stage – home to some of best hardstyle acts. Dutch hardstyle Brennan Heart and Norwegian hardstyle duo Da Tweekaz are the first artists to link up with Tomorrowland for a unique conversation, talking about what they've been up to the past months and what they have in store for New Year's Eve and 2021.
Brennan Heart and Da Tweekaz discuss their thoughts of the Pulse stage.
Brennan Heart: "I've seen a couple of previews of the Pulse stage, it looks insane. There's so much going on, real eye candy – coming really close to a real event."
Da Tweekaz: "It looks absolutely beautiful. If this would have been a stage in real life, that might be the most breathtaking view of the year."
Leading up to their performance at Tomorrowland 31.12.2020, both hardstyle acts give a little glimpse on what you can expect from their performances.
Brennan Heart: "I'm playing at midnight and I've invited Ran-D, Vilain and Wildstylez to join me. It's going to be a crazy combination of all our styles, from euphoric to raw and back. To celebrate midnight, we've made a really special edit of a very big song – something really unique and epic to start the new year."
Da Tweekaz: "We will definitely be playing some new stuff and a little tease of what's to come in 2021. We did a harder edit of the new Bonzai Channel One track by Dimitri Vegas & Like Mike. We also have been working with Coone and Hard Driver – together we've formed a new act called 'The Elite'. We will be playing a new track 'Devil In My Arms'."
Which artist on the line-up would you want to do a collab with?
Da Tweekaz: "We would love to work with Lost Frequencies – that would be a very interesting melodic and different track."
What's the first place you want to go to in 2021?
Brennan Heart: "Bali, Indonesia."
Da Tweekaz: "Australia (Marcus) and Japan (Kenth)."
About Tomorrowland 31.12.2020
New Year 2021
Thursday December 31, 2020, between 20:00 – 03:00 (8pm – 3am) local time
A unique digital festival on the biggest night of the year, starting at 20:00 (8pm) local time in all time zones in the world
At NAOZ – the digital venue
Open for people of all ages and places
Exclusively on tomorrowland.com
Tickets & Tomorrowland Gift Packages are available on tomorrowland.com
1 NYE Pass (€20.00): 1 access to all stages
1 NYE Pass + on-demand Pass (€25.00): 1 access to all stages and relive all sets on-demand from January 1 until January 14
1 Home Celebration Pass (€50.00): 1 NYE Pass and 4 on-demand Passes
Info and updates: tomorrowland.com
​
About NAOZ - the digital venue
NAOZ is a brand-new year-round digital entertainment venue. The revolutionary and future-proof virtual entertainment world will bring musicians, artists and communities across the globe together, offering people a spectacular way to experience digital concerts and performances with the world's best technology in 3D design, video production and special effects – all from the comfort of your own home and accessible on all devices (PC, laptop, smartphone or tablet).