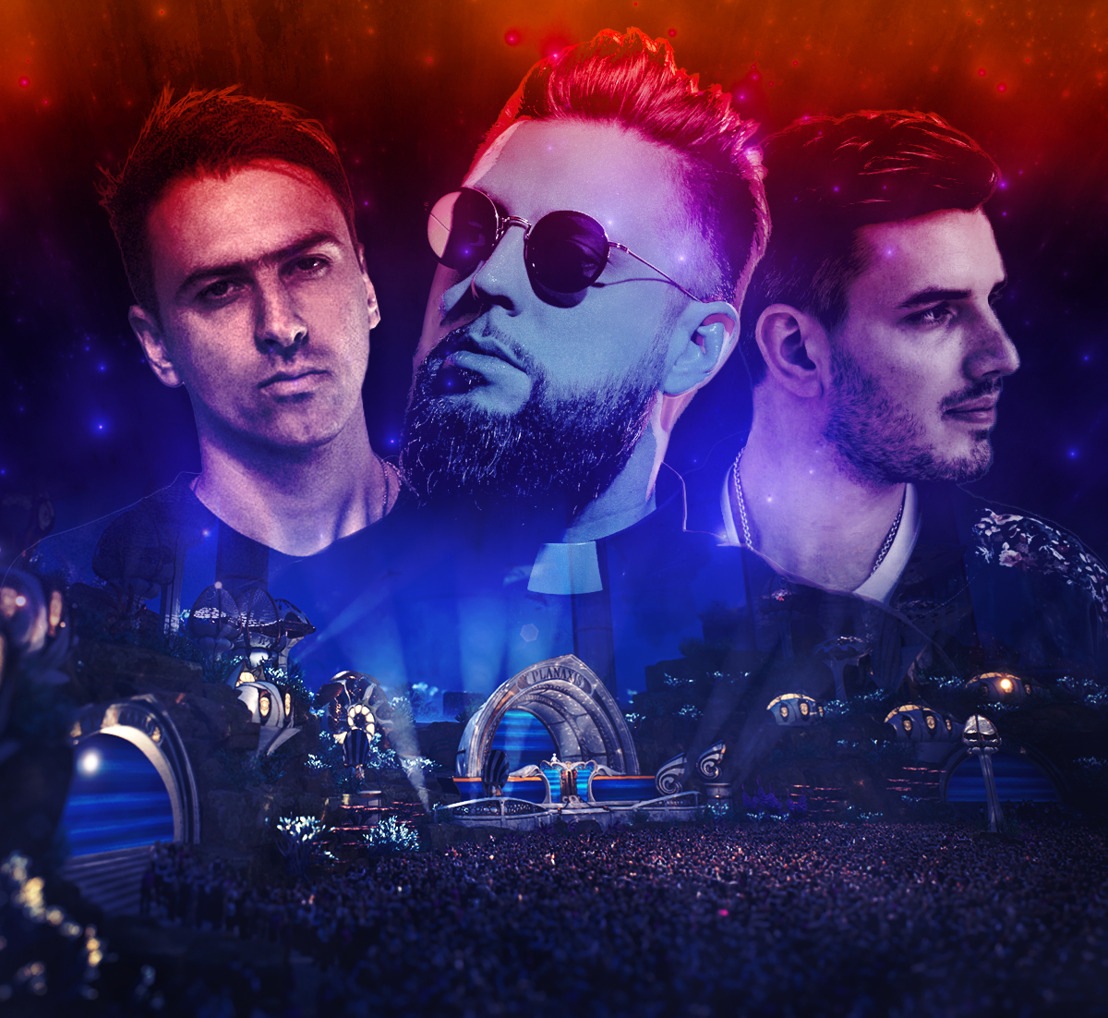 Countdown to Tomorrowland 31.12.2020 – Planaxis stage
Kölsch and Joris Voorn link up for a unique podcast
Wednesday, 23 December 2020 - Counting down the days until its magical New Year's Eve celebration, Tomorrowland presents a unique three-part podcast series. Each episode revolves around one of the digital stages and some of the performing artists. The third and last episode dives deeper into the dazzling Planaxis stage – a magnificent and mythical underwater world welcoming some of the world's most eclectic artists. French future house pioneer Tchami, German techno & electro master Boys Noize and Belgian drum & bass pioneer Netsky link up with Tomorrowland for a unique conversation, talking about what they've been up to the past months and what they have in store for New Year's Eve and 2021.
The three artists share their thoughts of the Planaxis stage:
Boys Noize: "It's seriously mind-blowing – I've actually never seen a crazier production than this one."
Tchami: "It's really brilliant and gorgeous. I freaked out when I saw what Tomorrowland was able to do with just a green background – it's really amazing."
Netsky: "It's definitely a level up from the last digital edition in summer. It's full of surprises and you can't be bored looking at it – it blows you away."
German techno & electro master Boys Noize reveals a scoop about the future of Dog Blood – his side project with Skrillex: "I'll tell you guys why I was late for this podcast – I was actually just talking to Skrillex on Zoom, making new bangers!"
French future house pioneer Tchami and Belgian drum & bass pioneer Netsky seem down for a collaboration in 2021.
Tchami: "I would really love to collab with Netsky. Drum & bass is very diverse, and I would really like to see how things come together in such different types of music."
Netsky: "I would love that! I think we should really try and do something and get into the studio together."
About Tomorrowland 31.12.2020
New Year 2021
Thursday December 31, 2020, between 20:00 – 03:00 (8pm – 3am) local time
A unique digital festival on the biggest night of the year, starting at 20:00 (8pm) local time in all time zones in the world
At NAOZ – the digital venue
Open for people of all ages and places
Exclusively on tomorrowland.com
Tickets & Tomorrowland Gift Packages are available on tomorrowland.com
1 NYE Pass (€20.00): 1 access to all stages
1 NYE Pass + on-demand Pass (€25.00): 1 access to all stages and relive all sets on-demand from January 1 until January 14
1 Home Celebration Pass (€50.00): 1 NYE Pass and 4 on-demand Passes
Info and updates: tomorrowland.com
​
About NAOZ - the digital venue
NAOZ is a brand-new year-round digital entertainment venue. The revolutionary and future-proof virtual entertainment world will bring musicians, artists and communities across the globe together, offering people a spectacular way to experience digital concerts and performances with the world's best technology in 3D design, video production and special effects – all from the comfort of your own home and accessible on all devices (PC, laptop, smartphone or tablet).