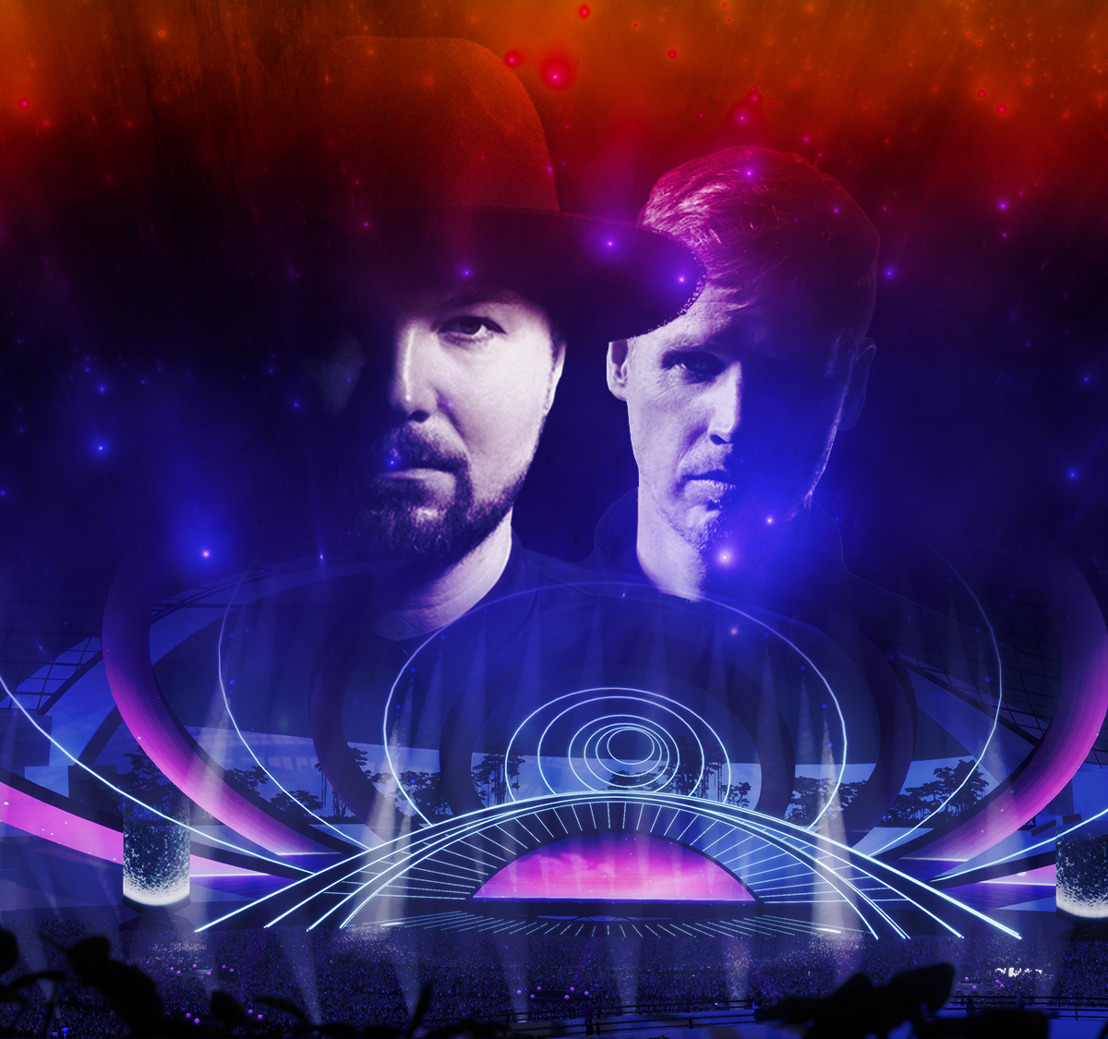 Countdown to Tomorrowland 31.12.2020 – Atmosphere stage
Kölsch and Joris Voorn link up for a unique podcast
Monday, 14 December 2020 - Counting down the days until its magical New Year's Eve celebration, Tomorrowland presents a unique three-part podcast series. Each episode revolves around one of the digital stages and some of the performing artists. The second episode dives deeper into the majestic Atmosphere stage – the largest stage and home to some of the best techno and house acts. Danish techno legend Kölsch and Dutch techno titan Joris Voorn link up with Tomorrowland for a unique conversation, talking about what they've been up to the past months and what they have in store for New Year's Eve and 2021.
Kölsch & Joris Voorn: "We're always having fun. That's the core essential of doing a b2b set – we vibe off each other musically and we just have fun. There's a little bit of competition in the best possible way and in the end the crowd usually benefits. At Tomorrowland 31.12.2020, we'll only be playing our own music – brand-new and made in the last half year – which will create a really exciting atmosphere on stage. Especially the fact that we haven't even heard each other's music that we've been making generates a different type of energy. We've seen a little sneak preview of the stage and it looks pretty insane – we immediately thought of a spaceport."
About Tomorrowland 31.12.2020
New Year 2021
Thursday December 31, 2020, between 20:00 – 03:00 (8pm – 3am) local time
A unique digital festival on the biggest night of the year, starting at 20:00 (8pm) local time in all time zones in the world
At NAOZ – the digital venue
Open for people of all ages and places
Exclusively on tomorrowland.com
Tickets & Tomorrowland Gift Packages are available on tomorrowland.com
1 NYE Pass (€20.00): 1 access to all stages
1 NYE Pass + on-demand Pass (€25.00): 1 access to all stages and relive all sets on-demand from January 1 until January 14
1 Home Celebration Pass (€50.00): 1 NYE Pass and 4 on-demand Passes
Info and updates: tomorrowland.com
​
About NAOZ - the digital venue
NAOZ is a brand-new year-round digital entertainment venue. The revolutionary and future-proof virtual entertainment world will bring musicians, artists and communities across the globe together, offering people a spectacular way to experience digital concerts and performances with the world's best technology in 3D design, video production and special effects – all from the comfort of your own home and accessible on all devices (PC, laptop, smartphone or tablet).